As Belle neared her first birthday, her owner looked for a way to celebrate her beloved pup...
Located in the Hudson Valley, Belle's owner who has a passion for baking, got to work creating a natural, limited ingredient cake that Belle could eat!
While Belle was quick to chow down on her birthday cake, Belle's owner was shocked at the celebration treats she found in stores. These treats were rock hard, contained sugar & sugar syrups as primary ingredients, and used an abundant amount of synthetic dyes for colors.
Dogs don't need to eat this!
Over the next few months, Belle served as the primary taste tester while her owner worked to perfect treats that use only dog-friendly ingredients, look delicious, and taste spectacular.
Belle's Barkery is excited for the opportunity to bake for your pup!
So go ahead... treat your pup!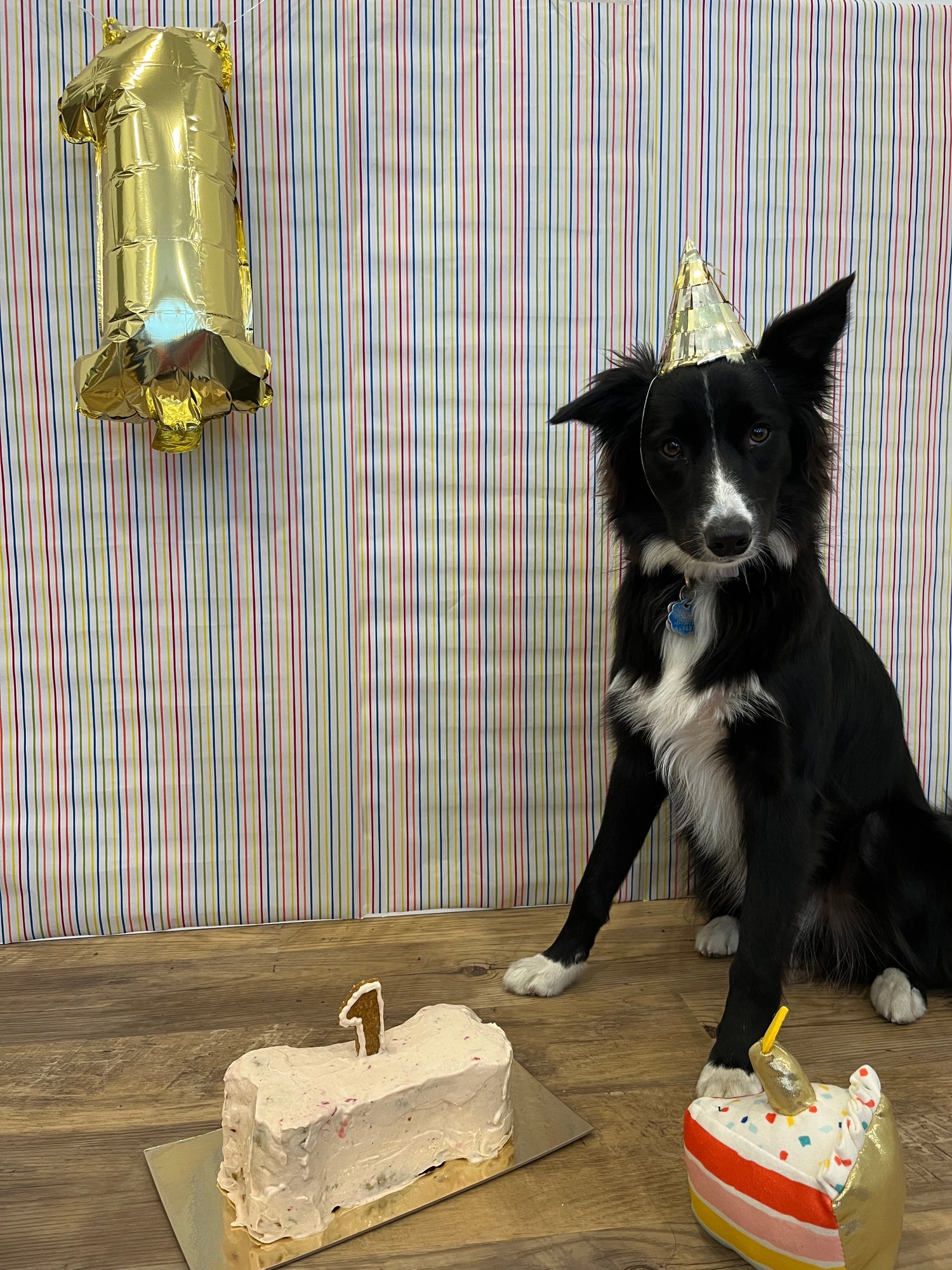 Belle's 1st Birthday
She loved the cake, but was not thrilled about the hat...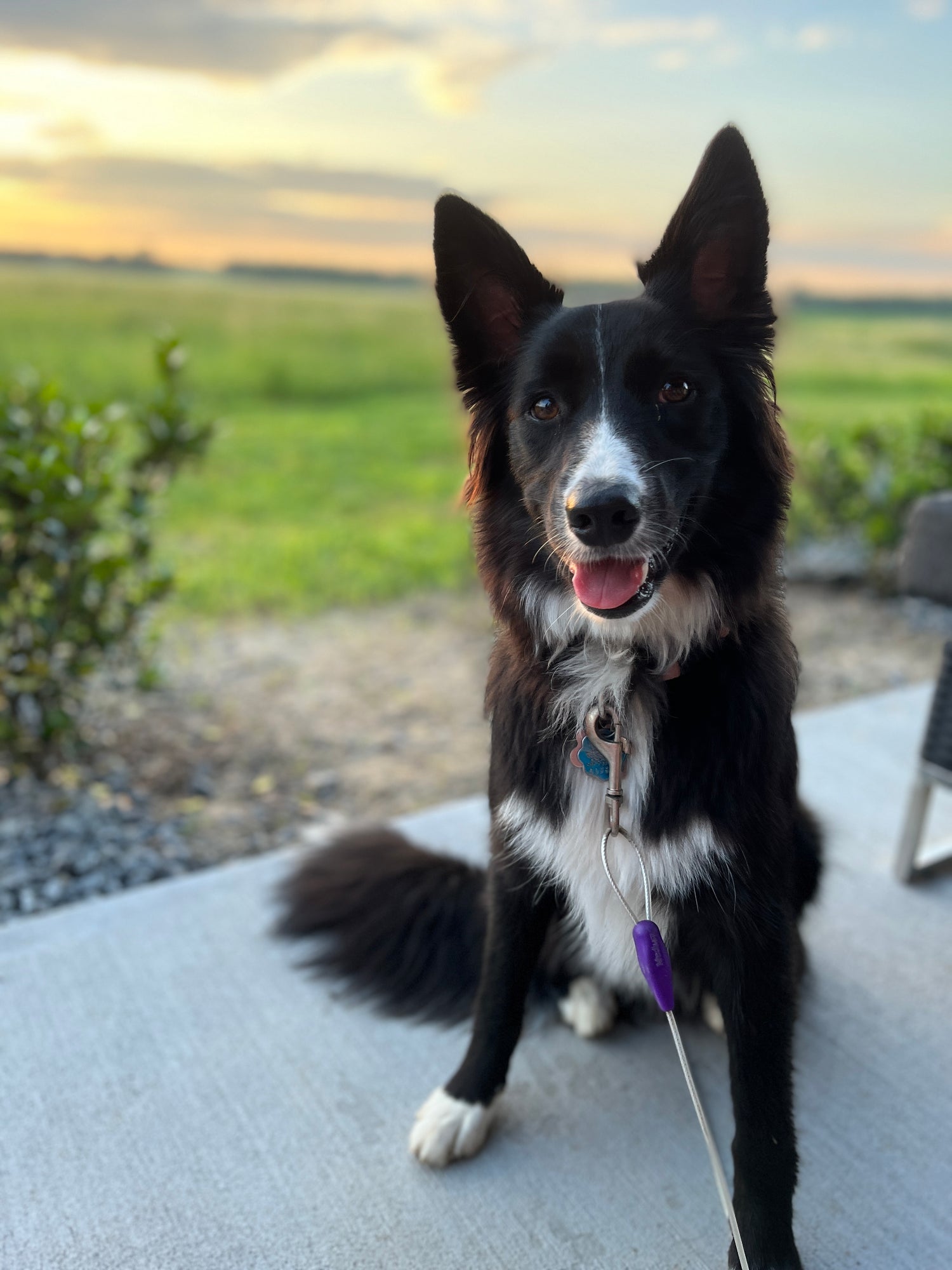 Our Team
Belle - Chief Taste Tester & Dog Boss of the Operation
+
Kara - Baker to the Dogs & Belle's Owner