Custom Cakes & Cupcakes
At this time, our cakes and cupcakes are only available for pick-up in the Hudson Valley. We deliver every other Wednesday to our partner locations. Call or email to place your order and we will connect with you on the pick-up date, pick-up location, and how to keep your cakes fresh for when you want to PAW-ty!
Cakes: $25
6pk Mini Cupcakes: $10
Contact Us to Order
Looking for "day of" cakes and cupcakes without needing to pre-order? Visit Lilly's Natural Pet Store in Poughkeepsie, NY! These treats are first come, first serve- give them a call to see what they have in-stock.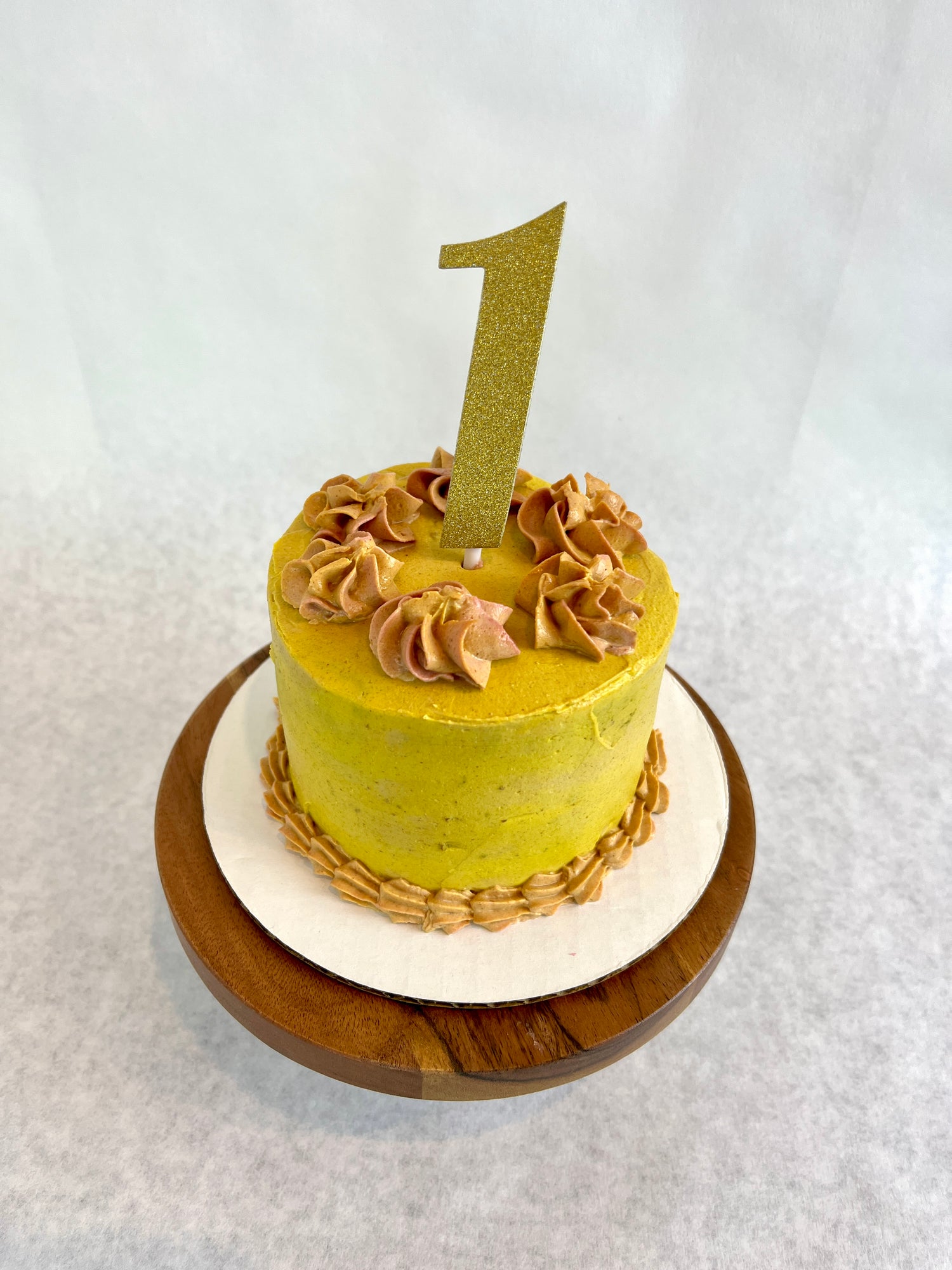 Looking for Custom Cakes & Cupcakes?
We would love to make a special treat for your pup's big day.
Custom cakes & cupcakes are delivered to our Hudson Valley Partner locations twice a month on Wednesdays.
Give us a call or send an email to pre-order.
Partner Pick-up Locations:
Lilly's Natural Pet Store- Poughkeepsie, NY

Pampered Pooch Grooming & Boutique- Poughkeepsie, NY

Dogtopia of Fishkill- Fishkill, NY
Contact Us : (845)- 293-2066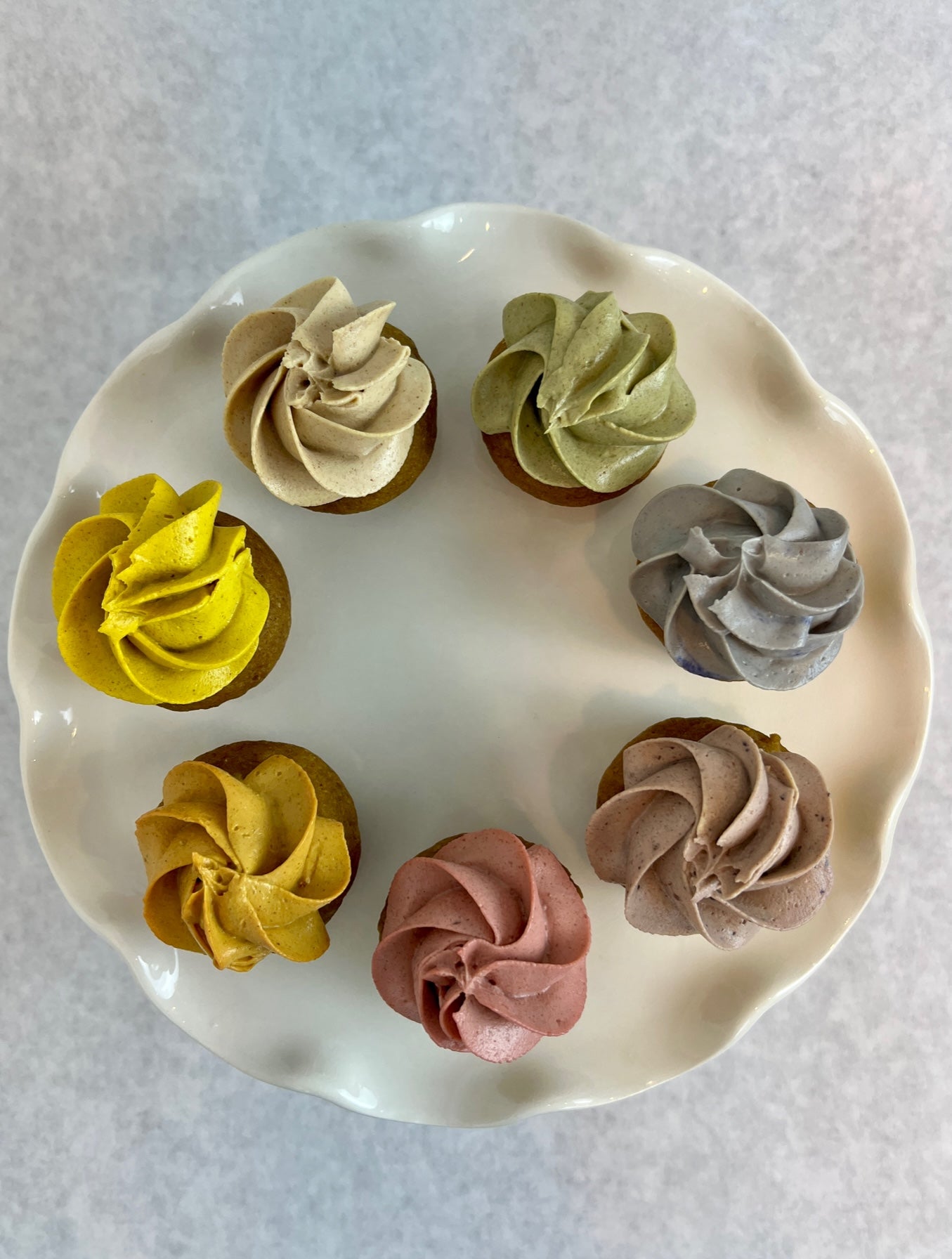 Your Choice of Colors
When you customize your dog's cake, you choose from multiple colors made from plant-based ingredients.
The shade of color may vary slightly, but that is one of the ways in which each Belle's Barkery treat is custom and unique!
Can't decide which colors to choose? We can surprise you and your pup- just let us know when you order!
Color Choices:
- Blue
- Green
- Pink
- Purple
- Orange
- Tan
- Yellow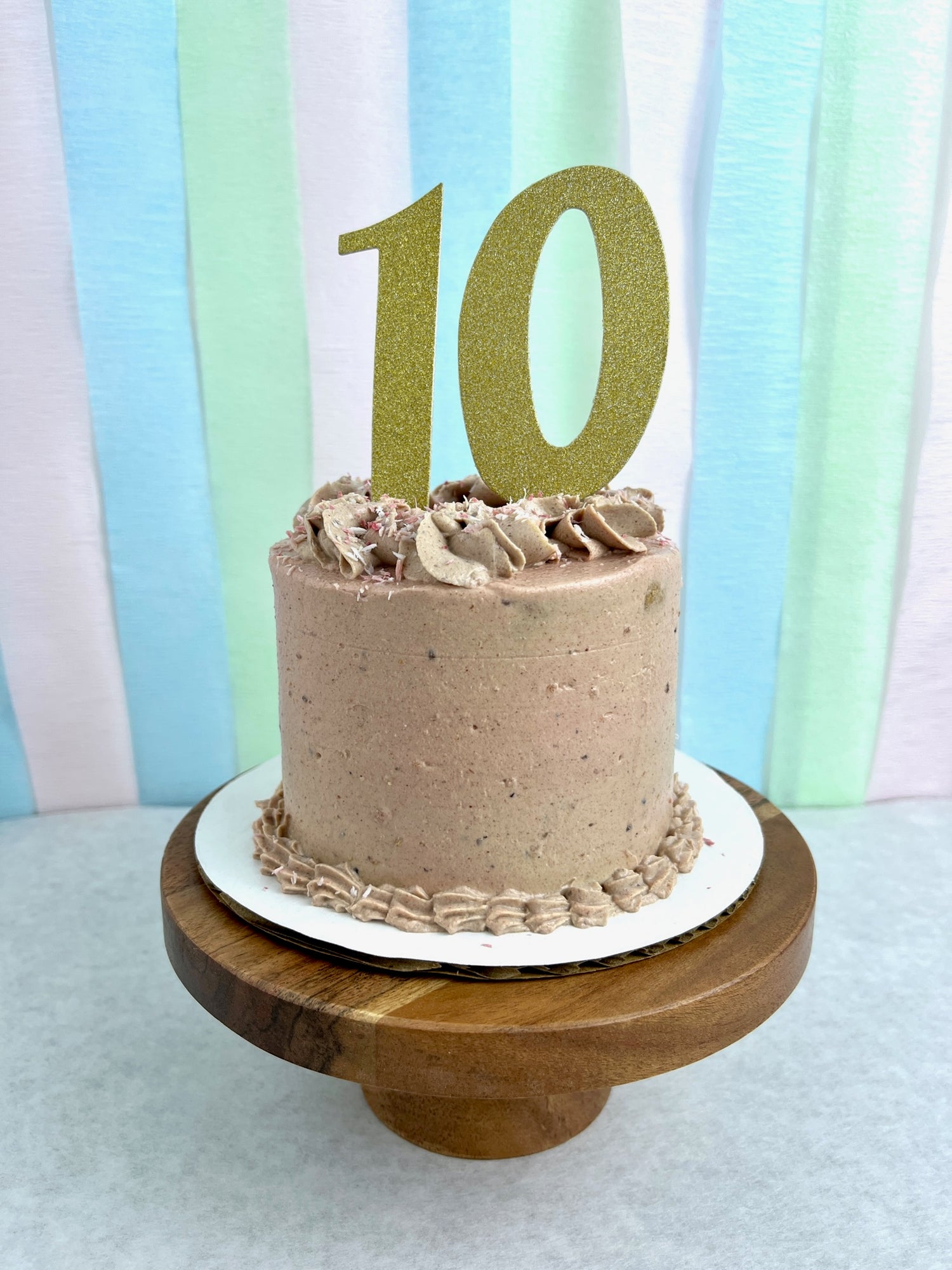 Our Ingredients
Our Celebration Cake with Peanut Butter, Applesauce, and Pumpkin is a favorite amongst pups!
Our cakes are made from scratch with:
100% Real Ingredients
No Preservatives, Artificial Colors, or Artificial Flavors
No Added Sugar or Salt
Button label